Chairperson and Advisors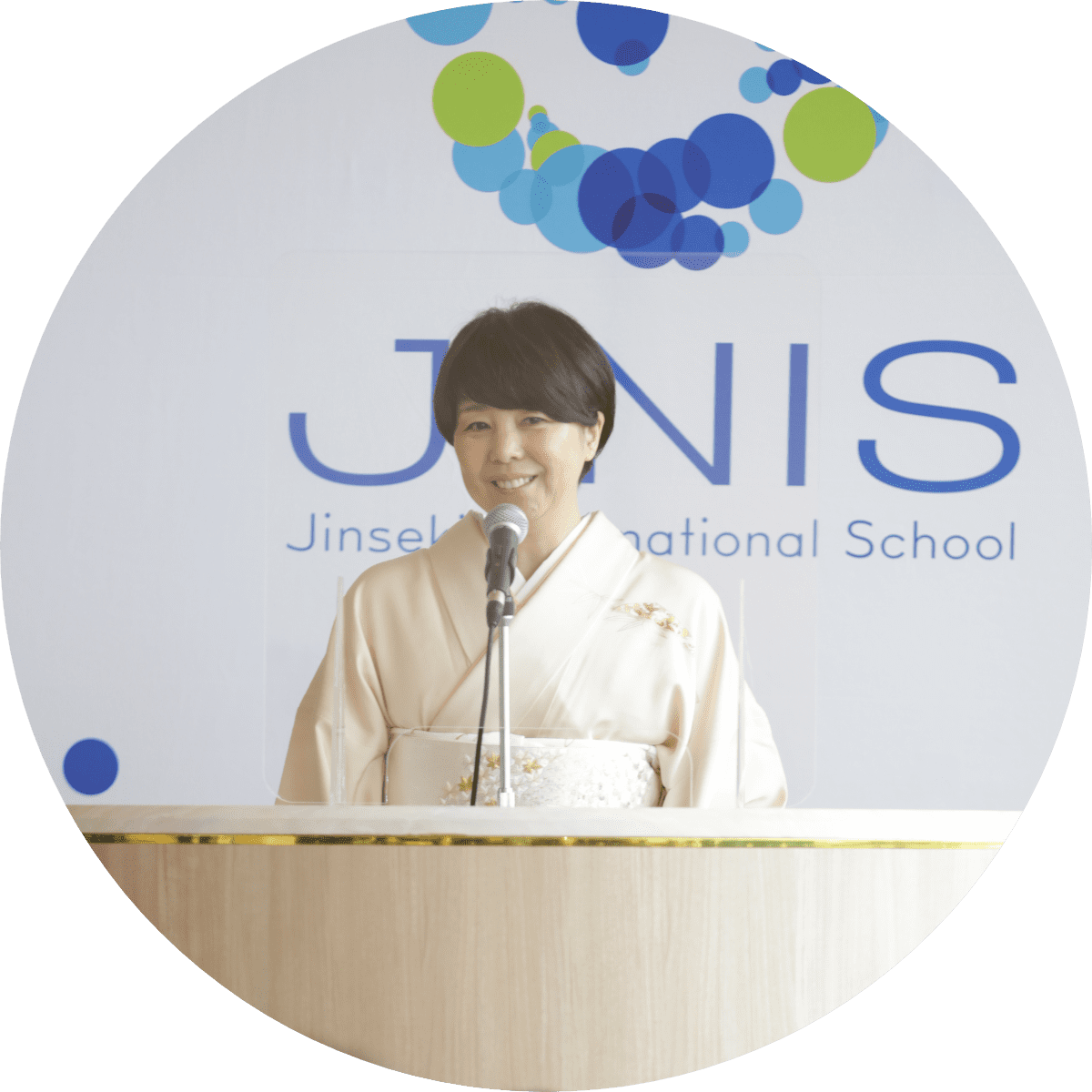 JINIS opened in April 2020 as the country's first full Junior boarding school, giving children from Japan and other Asian countries the experience and intellectual curiosity they need to be successful on a global stage.
Drawing on the culture, arts and ethics of its host country, the school's faculty and staff, including house parents, work around the clock to meet the potential of each child.
JINIS is committed to providing children with the foundational skills and mindset to create their own futures in a rapidly changing world.
Chairperson and Publisher, The Japan Times, Ltd.
Board Chair of the JINSEKI KOGEN GAKUEN INSTITUTIONMinako Suematsu
OUTLINE
Corporate name
JINSEKI KOGEN GAKUEN INSTITUTION
Founder
Minako Suematsu
Year founded
2020
Chairperson
Minako Suematsu
Location
5020-77 Tokiyasu, Jinsekikogen-cho, Jinseki-gun, Hiroshima 720-1603, Japan
Phone
+81-847-85-3003
School area
490,260.36㎡
School name
Jinseki international School
Ages
Ages 6-12(Grades 1-6)
Capacity
24 students per grad, 144 in total
Term
1st term:April - June
2nd term:September - Half term break - December
3rd term:January - March
Organization ChartAs of May 28, 2021

Board
| | |
| --- | --- |
| Minako Suematsu | Chairperson, JINSEKI KOGEN GAKUEN INSTITUTION / Chairperson and President, The Japan Times |
| Jun Kambara | President, TSUNEISHI FACILITIES&CRAFT CO.,LTD. |
| Gota Yamane | Secretary General, JINSEKI KOGEN GAKUEN INSTITUTION |
| Michitane Soma | CEO, Soma aid and rescue team |
| Kumi Fujisawa | Chairperson, Institute for International Socio-Economic Studies |
| Kenichiro Maeda | ASAHI FACILITIES INC. |
Auditor
| | |
| --- | --- |
| Hideki Matsui | Attorney-at-Law Mori Hamada & Matsumoto |
| Mitsue Kimura | Certified Tax Accountant/ President, Taxia CTA Office |
Trustees
| | |
| --- | --- |
| Ikuko Tsuboya | President, Tokyo International School Group |
| Kumiko Hayashi Seko | Former member of the House of Councilors |
| Yoshiteru Takeda | Director, Takedagakuen |
| Fumio Kambara | Director, Tsuneishi Kamtecs Corporation |
| Tomoko Teraoka | Kitchen Advisor Chef / General physician |
| Hiroko Morohashi | Chairperson, United Sports Foundation |
| Kayo Yoshida | President, UMENOYADO BREWERY Co., Ltd |