Our Curriculum
Our curriculum integrates the International Primary Curriculum (IPC) (in the process of applying) with the Japanese curriculum guide-lines. We also have a farm programme that includes safety and disaster prevention education in anature-rich environment, and a boarding programme that incorporates learning into every aspect of life,such as food education and consumer education by taking advantage of the boarding school environment.
*Formally launched in 2000, the IPC is used in over 2,000 schools in more than 98 countries around the world. Designed to work alongside and enrich national requirements, it is a comprehensive, thematic, creative curriculum, developing international mindedness and personal learning.
MEXT-compliant

immersion education
(MEXT, Special Course Schools)

IPC

International primary curriculum
JINIS TIME
The core objective of JINIS TIME is to, through cross-curricular learning experience, foster children's enquiry, active-learning and problem-solving skills. In JINIS TIME, children 'learn how to learn', and actively, creatively and collaboratively explore the world. This will nurture children's self-reflective qualities. JINIS TIME is based on the International Primary Curriculum (IPC), and our Project-Based Learning Programme and Nature Programme, such as the Farm Activities, are also part of the curriculum.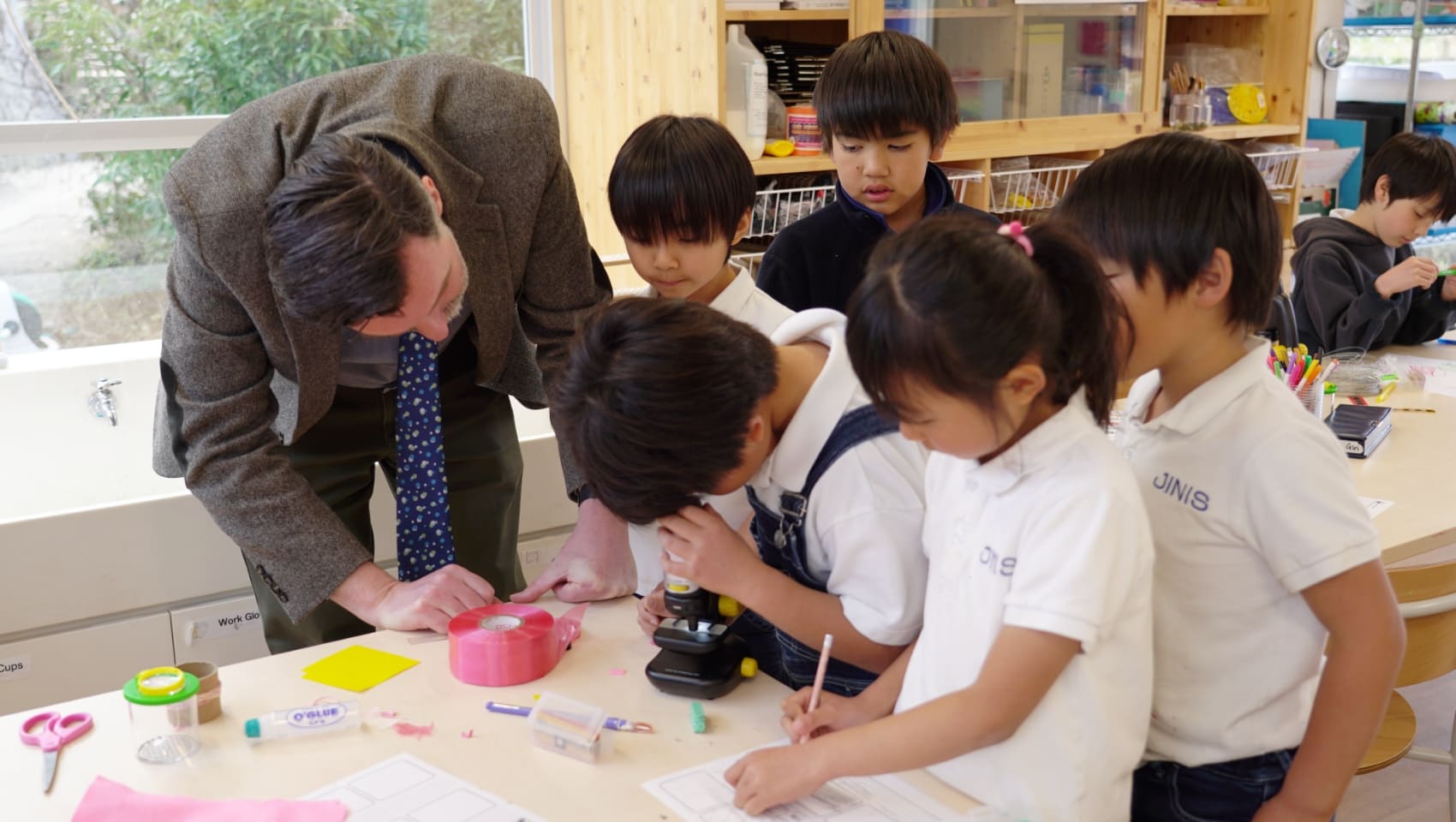 Nature programme (Farm Activity)
Our partner farm offers a great environment for outdoor education. The programme also complements IPC, providing learning opportunities for additional topic areas from science, safety and disaster education.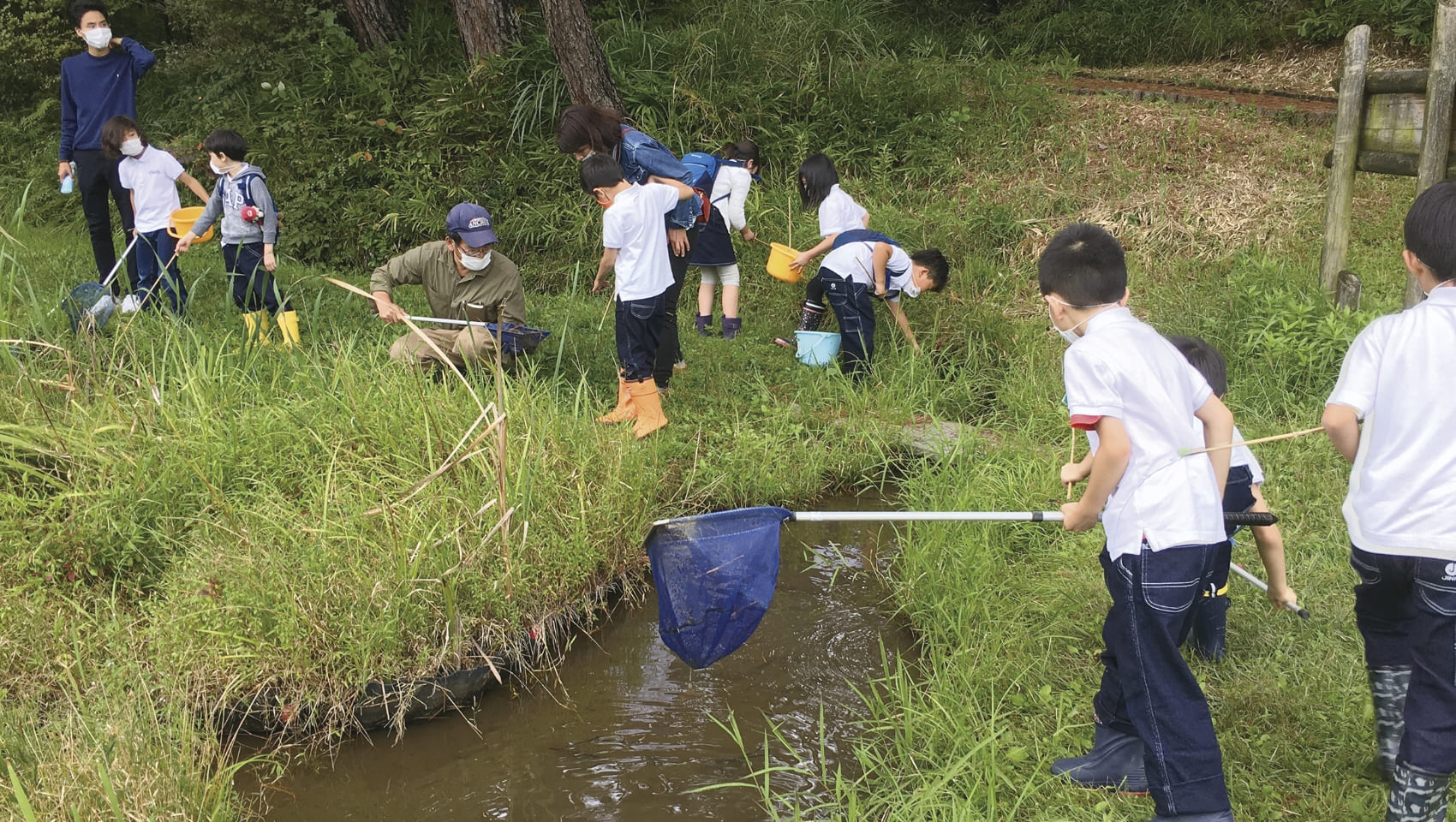 Physical education
The physical education programme at JINIS takes a holistic approach. It aims to steer children to build the foundation of leading healthy, active life through their participation in various physical activities and learning about health and safety. The programme will support children to maintain their health and build up their physical strengths, as well as develop a positive attitude towards everyday life. In addition to usual P.E. lessons, children will enjoy cycling and swimming in the Spring Term, golf in the Autumn Term and skiing/skating in the Winter Term. Through participating in these sport activities, children will learn about healthy competition, sportsmanship, teamwork and importance of rules and tactics.
Annual schedule
Term 1
5 April 2021 to 18 June 2021
Term 1

5 April 2021 to 18 June 2021

Sunday 4 April
Boarders return
Monday 5 April
Opening ceremony, new students start boarding, term begins
Wednesday 19 May -
Friday 21 May
Spring trip
Thursday 17 June
Parents-teacher meeting
Friday 18 June
Sports day, parents-teacher meeting, term ends, boarders leave
Term 2
6 September 2021 to 17 December 2021
Term 2

6 September 2021 to 17 December 2021

Sunday 5 September
Boarders return
Monday 6 September
Term begins
Saturday 23 October -
Sunday 31 October
Half-term holiday/autumn trip
Thursday 16 December
Christmas concert, parents-teacher meeting
Friday 17 December
Parents-teacher meeting, term ends, boarders leave
Term 3
11 January 2022 to 18 March 2022
Term 3

11 January 2022 to 18 March 2022

Monday 10 January
Boarders return
Tuesday 11 January
Term begins
Friday 14 January
JINIS foundation day
Tuesday 18 January -
Friday 21 January
Winter trip
Thursday 17 March
Student performance, parent-teacher meeting
Friday 18 March
Parent-teacher meeting, term ends, boarders leave
Sunday
public holiday
Vacation